Welcome to the Mumford High School Classes Of 1964 - 1965!
We miss you Allee Willis......
Celebrating Allee Willis - Sunday Morning Interview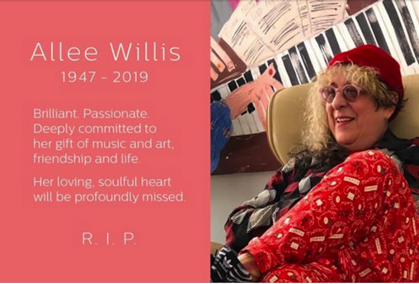 The classes of 1964 and 1965 of Mumford High School -- had a fabulous 55 year reunion last summer (including our friend Allee Willis celebrating with us)....it was a night to be remembered. Old memories revisted and new memories made!
It was an astounding success.....stay tuned and we will post pictures and let you relive it vicariously!
If you joined us you know how wondrous it was -- if you missed it -- there is always the 60th!
Kenny, Andrea, Gail and Benson
________________________
If in your travels you find a classmate or two please let us know by clicking on Contact US and let us know who you have found!